The Practice of Walter G. Bodjanac D.O.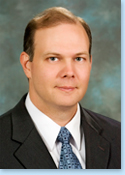 You only have one body. Let Doctor Bodjanac provide the care you need to stay healthy.
Doctor Bodjanac conducts procedures including skin cancer reconstruction, hand surgery including carpal tunnel, breast surgery and reconstruction after mastectomy, facial aesthetic surgery, and body contouring and reconstruction after weight loss.
Procedures such as Juvederm, Botox, Microdermabrasion, and Chemical Peels will help your skin look healthy and refreshed.
Doctor Bodjanac is Board Certified and offers both cosmetic skin rejuvenation and surgical procedures in a compassionate, caring environment.
The skills you desire, the experience you trust.
Dr. Bodjanac- A standard of excellence in personalized care.